Archery Beginners Course Information



Covid-19 Update
Greenhills Archers Club will be resuming Wednesday Beginner's Courses following the easing of government restrictions. The club will be following government advice and regulations and have appointed a Covid Liaison Officer.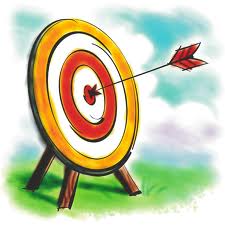 We at Greenhills Archers Club run beginners' courses on an ongoing basis. A new course begins approximately every 8 weeks and lasts for a duration of 6 weeks. All our Club coaches are "Coaching Ireland" trained and certified.
All participants who complete an introductory course in archery at Greenhills Archers are provided with a Certificate of competency from the Club. This certificate can then be used to provide proof to an Archery club should you wish to join as a member that you have completed the introductory course in Archery.
Minimum Age
At Greenhills Archers Children wishing to take part in a course must be 10 years of age or older.
Children/juniors under the age of 16 must also be accompanied by an adult at all times during the training course. If a parent is not able to stay with their child during the full duration of the course for whatever reason then they must speak with the couches on the course to inform them. We encourage all parents to stay to support their child during this exciting time of trying a new sport, Archery can be very addictive and children have a tendency when they shoot well to be all excited and full of smiles, seeing this first hand I know this is something parents may not want to miss.
Wednesday Session
Wednesday evening sessions run from 20:30pm to 22:30pm, these are aimed towards adults, juniors are also welcome once accompanied by a parent/guardian due to the time this session is run at.
Equipment
We supply all the necessary equipment so there is no need to buy anything beforehand. In fact, we recommend that people do not purchase any archery equipment before completing a beginners' course with an "Archery Ireland" approved club.
All equipment is provided for the duration of the course and is covered by the cost of the course fee. The equipment provided is:
Finger Tab
Arm-Guard
Bow
Arrows
Once you have completed a course you will have a better understanding of your requirements when purchasing your own equipment.

The Course
The course runs over six weeks in the evenings and costs only €85. We cater for a maximum of 12 people per class to ensure that each participant receives the attention needed. It is also the only sport where those who find themselves confined to wheelchairs may compete without restriction against other athletes. There are no age restrictions on the sport of archery but we do recommend that a child be a minimum of 10 years old for our regular Wednesday night training.
There are two main reasons for this:
1 – The equipment we have available would not generally be suitable for younger children
2 – Our training times of 8:30pm to 10:30pm on a Wednesday evening may not be suitable.
Once you have completed one of our beginners' courses, and the coach is satisfied with your competence, you will be given a certificate of competency and offered membership of Greenhills Archers Club. This certificate recommends you for membership of any "Archery Ireland" affiliated club.
---

We are now accepting booking deposits for all our courses through our online booking facility.
Please click on one of the below links to bring you to the relevant day you wish to book a course for:
Alternatively, you could try our sister club www.liffeyarchers.com who shoot and train on a Monday from 8:00pm to 10:00pm in Kings Hospital School, Palmerstown.
Beginner course registration forms for our Wednesday and Saturday courses can be found on the below link:
For a full list of target archery clubs in Ireland please refer to Archery Ireland
---
We look forward to meeting you !